Poor Bibi Blair.  Dean Koontz let you down.

You just didn't have a story that grabbed me and kept me interested.
I struggled through the first chapters knowing some
books don't take off right away.  I was waiting for that moment in the book where you lose yourself and enter the character's world.  That place where you aren't aware of ho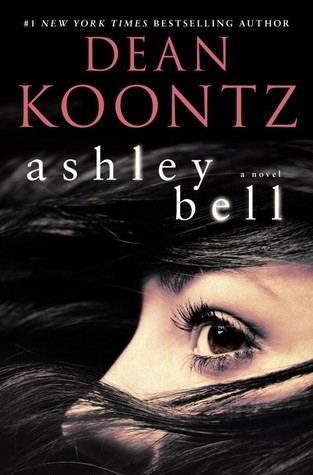 w long you have been reading and when you do realize, you still keep reading… all night if necessary.
Koontz has always been one of my go-to authors when I needed a break from my comfortable genres. When I read the hype on Ashley Bell I felt I had found the perfect book.  What better way to take your mind off the usual fare than a book that takes you deep inside a character's imagination.
Kootnz wants us to see Bibi as mysterious and somehow mentally superior to the rest of the world but all the characters, including Bibi, came across
as flat as Flat Stanley.   I was very disappointed when I finally met Ashley Bell.
Bibi's parents added nothing to the story.  In some instances they were a distraction standing around wringing their hands and spouting surfer slang.  Paxton Thorpe, the NAVY Seal boyfriend, was about as deep as Prince Charming.  Bibi, a loner, somehow attracts a super hunk that is willing to give up his life's ambitions to living with a social misfit.
The plot rambled and stumbled.  Occasionally a totally bizarre storyline, superfluous to the Bibi's story, found its way into the confusion making it very difficult to follow Bibi on her journey to find Ashley Bell.
Near the end Koontz did bring together a few threads but by then it was too late.  The ending was just very unsatisfying.  The only satisfying part to me was looking at my husband as I put the book down and saying, "Finally.  The End."
Not all was amiss.  I will give a book a "star" if I learn something new or if the topic inspires me to read more on the same subject.  In this instance, I was impressed with the new vocabulary words.  I keep a pad near my reading area to write down words unknown to me.  I had quite a list this time.  Thank you, Dean Koontz.
I do want to thank NetGalley for the advanced e-reader copy in
exchange for an honest review. I also want to thank Random House for the hardcopy galley I won in a Bookpage giveaway. Believe me, I was truly ready to love this book.